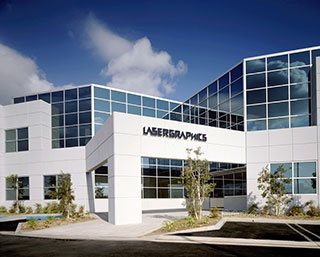 Lasergraphics, Inc.
20 Ada
Irvine, California 92618
USA
Directions & Local Information
About Lasergraphics
Lasergraphics has been developing cutting edge film imaging systems since 1981. Today we are the only manufacturer investing heavily in film scanning technology R&D with a focus on performance and quality for the archival and restoration markets.
History
Since 1981, Lasergraphics has been at the forefront of film imaging system technology. Our still-frame high-resolution photo and slide film recording systems exceeded the rigorous demands of our customers in the medical, military and digital photography markets. This, coupled with innovative engineering, exacting levels of quality, and superior service is why we sold over 25,000 still-frame film recording systems.
Beginning in 1999, we focused our expertise onto the digital intermediate market with the introduction of our award-winning Producer line of high-speed, high-resolution 35mm motion picture film recording systems. With the world's fastest film recording speed, intuitive graphical user interface, and integrated color management system, the Producers made DI fast, easy, flawless, and affordable.
In 2005, continuing our vision of making DI fast and easy, we introduced The Director motion picture film scanning system with its innovative modular design, precision pin-registered film transport, custom LED light source, and integrated scratch removal system. Subsequent improvements added 4K resolution, 2D optical pin-registration, and 3-flash high dynamic range scanning of print film.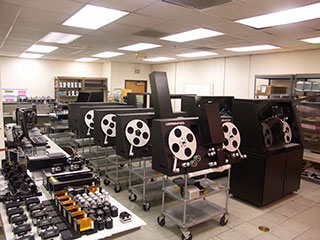 In 2012, we introduced the ScanStation high-speed motion picture film scanning system with its versatile configuration and workstation-centric design. At 60 fps, the ScanStation is the fastest way to make film available in digital form. In 2014, we introduced a 5K option, making it the highest resolution and fastest film scanner on the market.
In 2015, we introduced the ScanStation Personal, the newest and most affordable member of our internationally renowned family of motion picture film scanning systems. Professional quality film scanning is now an affordable solution for all small archives.
In 2016, we completely redesigned our flagship Director film scanner to feature a sprocketless film transport, color and B&W HDR, and the first ever film scanner with 10K resolution.
In 2017, we modularized many of the ScanStation's features so that it can be tailored to the specific needs of our end users with only the options required, but also easily upgradeable in the field. And in 2018, we added a 65/70mm option.
In 2020, we redesigned and renamed the ScanStation Personal to the Archivist to offer an even more affordable solution for all small archives.
In 2022, we updated the maximum resolution of the Director to 13.5K. The Director is quite simply the best motion picture film scanner in the world!
The Director, ScanStation, and Archivist are key components in a complete file-based workflow solution and are testaments to the quality, performance, and reliability for which Lasergraphics is well known.